CNN)Nineteen UPS workers are suing the parcel distributor, saying they suffered repeated racial discrimination and the company did nothing to stop it.
Managers and supervisors enabled and even encouraged the hate at the distribution center in Maumee, Ohio, according to the lawsuit filed Wednesday afternoon in Lucas County Court in Ohio.
The workers claim nooses were hung above the workstation of an African-American employee, that a monkey doll dressed as a UPS employee was placed near others and the N-word was frequently used.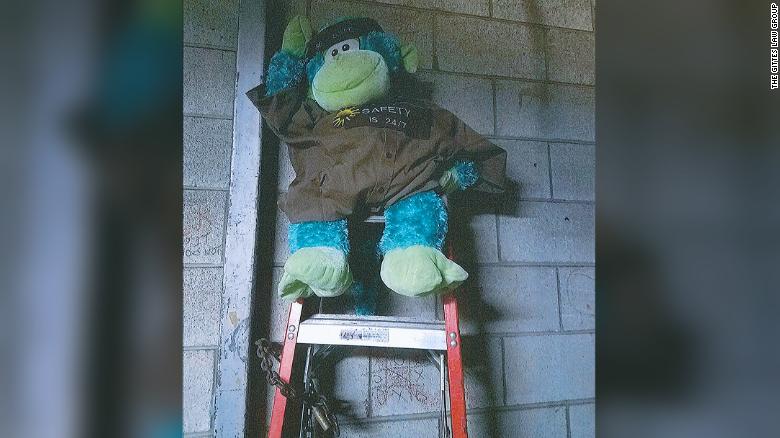 Workers say a monkey doll was dressed as a UPS employee and placed near black workers.
The workers, many of whom have been at the company for more than two decades, argue the racist comments caused reactions ranging from "fear, anger and disgust to dismay" about the comments and lack of action from the company.
"UPS has no tolerance for hate, bigotry or prejudice," UPS Director of Corporate Media Relations Glenn Zaccara told CNN when asked for comment about the lawsuit. "The company has strict policies against harassment and discrimination. We will not comment further on pending matters."
The lawsuit details a variety of incidents in the UPS distribution center during the workers' years there.
One worker says a group text message from white coworkers about possible lottery winnings in July 2016 contained "racially driven" and "offensive" messages, according to the lawsuit, including: "If you feel down and out, the noose is loose;" "Can we buy another noose with the winnings," and "Like Clint Eastwood said, 'Hang 'em High.'"